Celebrity Real Estate
Ellen DeGeneres Just Bought The Best House In Los Angeles For $40 Million!
September 12 2018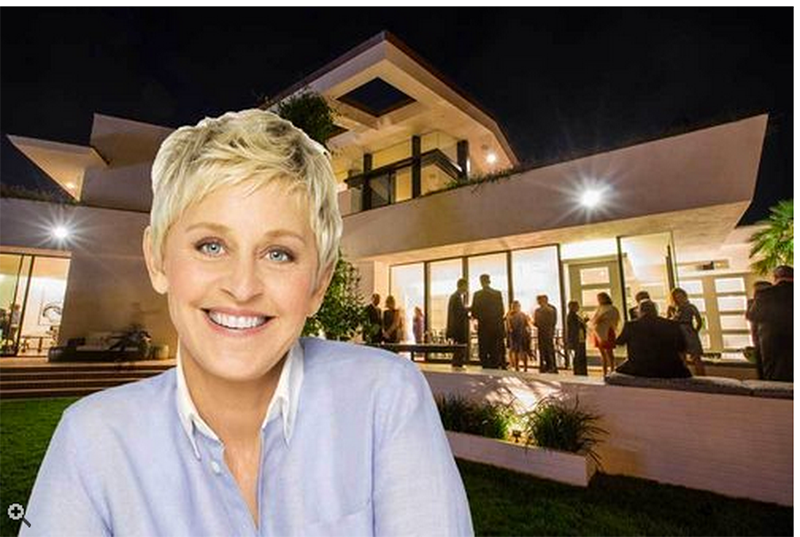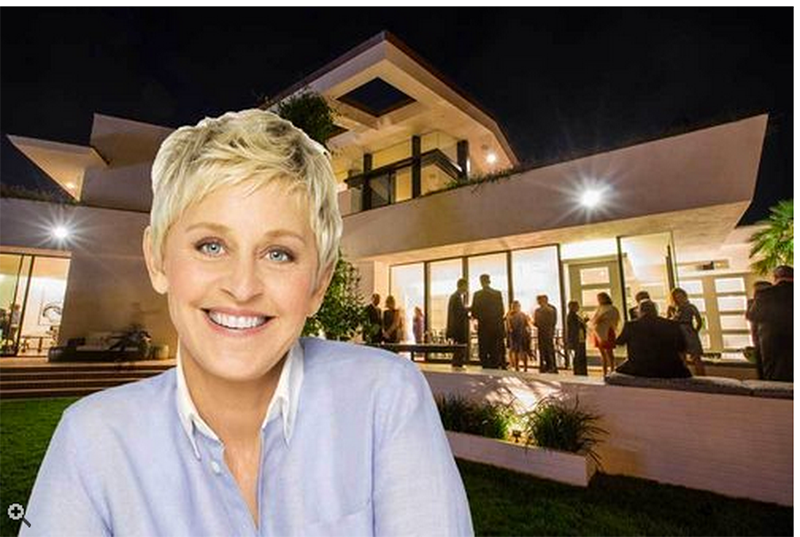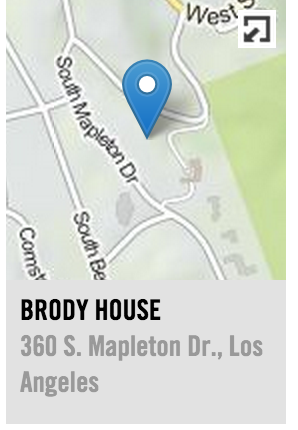 Damn, the renovated Brody House didn't even get the chance to hit the market before it was snatched up by modern-loving Ellen DeGeneres.We visited the house—designed in 1949 by architect A. Quincy Jones, interior designer Billy Haines, and landscape architect Garrett Eckbo—back in October just after it had been thoroughly brought up to date by designer Stephen Stone. It sits on two and a quarter acres on one of the most coveted streets in coveted Holmby Hills, right next door to the Playboy Mansion (!), and the architecture and its surroundings are truly breathtakingly lovely—altogether we're comfortable calling it the best estate in Los Angeles. Frances Lasker Brody, who commissioned the Brody with her husband Sidney, died in 2009 and the house sold for the first time in 2010 for $14.888 million, to the investor who sold it to DeGeneres. TMZ says she paid $39.888 million, and adds that she also off-loaded the Hal Levitt house in Beverly Hills that she bought in 2012. There are more photos below, plus old, pre-reno listing photos right this way.
Featured Posts
array(11) { ["_edit_lock"]=> array(1) { [0]=> string(12) "1595875509:2" } ["_edit_last"]=> array(1) { [0]=> string(1) "2" } ["_thumbnail_id"]=> array(1) { [0]=> string(5) "23324" } ["_wp_old_date"]=> array(1) { [0]=> string(10) "2018-10-03" } ["_blog"]=> array(1) { [0]=> string(6) "a:0:{}" } ["_yoast_wpseo_primary_blog_publisher"]=> array(1) { [0]=> string(2) "51" } ["_yoast_wpseo_content_score"]=> array(1) { [0]=> string(2) "60" } ["featured_post_blog"]=> array(1) { [0]=> string(2) "on" } ["rank_math_primary_blog_publisher"]=> array(1) { [0]=> string(2) "51" } ["rank_math_robots"]=> array(1) { [0]=> string(22) "a:1:{i:0;s:5:"index";}" } ["rank_math_internal_links_processed"]=> array(1) { [0]=> string(1) "1" } }
array(11) { ["_edit_lock"]=> array(1) { [0]=> string(12) "1541049773:1" } ["_edit_last"]=> array(1) { [0]=> string(1) "1" } ["_thumbnail_id"]=> array(1) { [0]=> string(5) "23375" } ["_wp_old_date"]=> array(1) { [0]=> string(10) "2018-10-03" } ["_blog"]=> array(1) { [0]=> string(6) "a:0:{}" } ["_yoast_wpseo_primary_blog_publisher"]=> array(1) { [0]=> string(2) "48" } ["_yoast_wpseo_content_score"]=> array(1) { [0]=> string(2) "90" } ["featured_post_blog"]=> array(1) { [0]=> string(2) "on" } ["rank_math_primary_blog_publisher"]=> array(1) { [0]=> string(2) "48" } ["rank_math_robots"]=> array(1) { [0]=> string(22) "a:1:{i:0;s:5:"index";}" } ["rank_math_internal_links_processed"]=> array(1) { [0]=> string(1) "1" } }
array(11) { ["_edit_lock"]=> array(1) { [0]=> string(12) "1543868602:2" } ["_edit_last"]=> array(1) { [0]=> string(1) "2" } ["_thumbnail_id"]=> array(1) { [0]=> string(5) "23158" } ["_blog"]=> array(1) { [0]=> string(200) "a:2:{s:6:"author";s:12:"Peter Kiefer";s:12:"article-link";s:132:"https://www.hollywoodreporter.com/lists/hollywoods-top-30-real-estate-agents-1141823/item/top-30-real-estate-jason-oppenheim-1141849";}" } ["_yoast_wpseo_primary_blog_publisher"]=> array(1) { [0]=> string(2) "48" } ["_yoast_wpseo_content_score"]=> array(1) { [0]=> string(2) "90" } ["_wp_old_date"]=> array(1) { [0]=> string(10) "2018-10-02" } ["featured_post_blog"]=> array(1) { [0]=> string(2) "on" } ["rank_math_primary_blog_publisher"]=> array(1) { [0]=> string(2) "48" } ["rank_math_robots"]=> array(1) { [0]=> string(22) "a:1:{i:0;s:5:"index";}" } ["rank_math_internal_links_processed"]=> array(1) { [0]=> string(1) "1" } }