In The Media
Jason receives significant attention within the real estate community and beyond; as a selling agent on Bravo's Million Dollar Listing, host of ABC's Beautiful Homes & Great Estates, a listing agent on HGTV's Selling L.A, identified as a Top 25 Agent in Los Angeles by The Hollywood Reporter, often featured in prestigious magazines including, Los Angeles Confidential, Angeleno, Beverly Hills Lifestyle, and on the front page of the Daily Journal.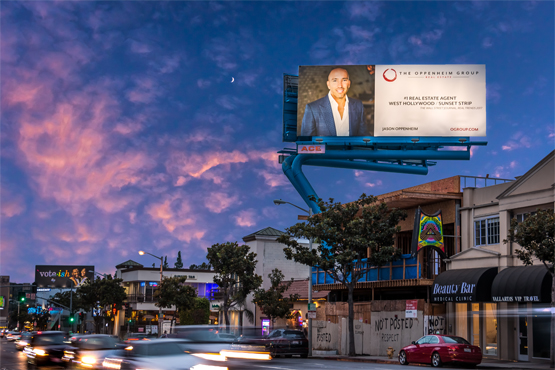 Record Sale
Gagosian Gallery Sells
Jason sells the Beverly Hills Gagosian Gallery on Camden Dr. for a new record, achieving more th ...
Record Sale
Record Sale ‐ 7000 Macapa at $7.6 Million
Hollywood Hills Jason lists a famed architectural at a record $2,000+ per sq. ft. Visit www.7000M ...
Record Sale
Shoreham Towers
Shoreham Towers- Jason sells in 8787 Shoreham at a record price, achieving near $1,000 per sq. ft. ...
Record Sale
Record Sale – 1546 Viewsite Ter. at $7.4M
Largest Property on Sunset Strip Jason sells a 12,000+ sq. ft. property on the Sunset Strip for $ ...
Record Sale
Beverly Hills Land Sale
At more than 13 acres, Jason sells the largest plot of land in Beverly Hills for 2012.
Load More +